"The harvest is plentiful, but the laborers are few; therefore ask the Lord of the harvest to send out laborers into his harvest." (Matthew 9:37-38)
As a synod, we pray for a bountiful harvest of workers to serve in Christ's Church. God has answered our prayers and five seminary graduates were called to serve in our synod in 2020:
Rev. Makayla Dahleen – St. Paul, Sterling
Deacon Laura Gorton – Christ, Belvidere
Rev. Tucker O'Leary – Grace, Knoxville
Rev. Tom Redig – St. John, Peru
Rev.-elect Denise Rode – Immanuel, Earlville.
Read a little about each of them below:
Rev. Makayla Dahleen
Rev. Makayla Dahleen grew up in Plainfield, WI. She earned her BA at Luther College, in Decorah, IA and earned her MDiv with an emphasis in Biblical Studies and Interfaith at the Lutheran School of Theology at Chicago. She serves as Pastor at St. Paul Lutheran in Sterling, IL. She enjoys going on outdoor adventures with her spouse Jacob.
Deacon Laura Gorton

Deacon Laura Gorton was born and raised on the east side of St. Paul, MN.  She received a BA in Religion, with a minor in music, from Luther College in 2008.  She received her MAR in Christian Ed. from LTSP in 2012.  After seminary, she served as the Dir. of Children and Youth Ministries at Christ the King Lutheran Church in White Bear Lake, MN, and as an operations associate with YouthWorks, a short-term mission organization based in Minneapolis, MN.  She began her call as Associate Minister at Christ Lutheran in Belvidere in early September.  She is new to the Rockford area and looks forward to making new connections, as her entire family resides in Minnesota or abroad.
Rev. Tucker O'Leary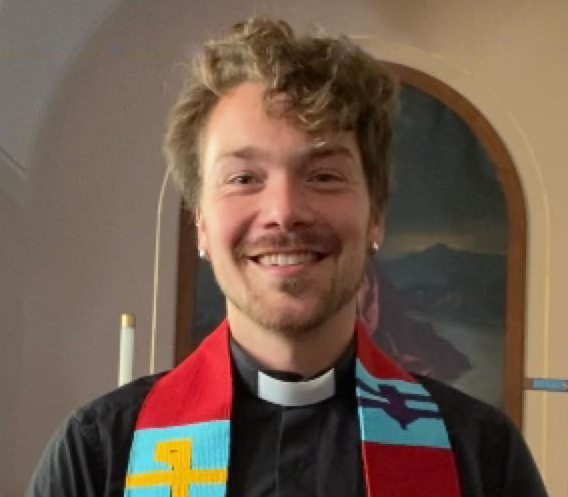 Hello, I am Tucker O'Leary, a newly called and ordained pastor at Grace Lutheran Church in Knoxville. I was born in Anoka Minnesota, raised in Marshfield Massachusetts, graduated from Lenoir-Rhyne University in Hickory North Carolina, and received my MDiv from Trinity Lutheran Seminary at Capital University in Columbus Ohio. I am an avid rock climber, guitar player, and James Bond fan. My current greatest frustration and joy is my 1-year-old dog Moneypenny, an American Pitbull terrier.
Rev. Tom Redig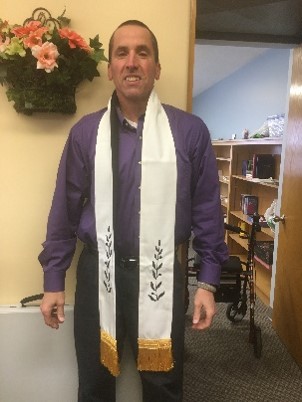 My name is Tom Redig and I am the pastor of St. John's Lutheran Church in Peru, IL.  I am a second career Pastor, having spent 24 years as a High School Chemistry Teacher and Swim Coach at Downers Grove North High School.  My wife's name is Patty, and we have two daughters, Kira and Kayla.  They are both married and have blessed us with grandchildren, Charlee, Xavier and Nolan.  I took a circuitous route to my ordination last July.  I received my MDiv. from Olivet Nazarene University. It took me about 4 years of part-time work.  Along this time, I came to the Lutheran faith.  I completed my Lutheran year at Wartburg Seminary in Dubuque, Iowa.  I completed this part of the journey with my internship year at Settlement Lutheran Church in Gowen, Michigan. 
Rev.-elect Denise Rode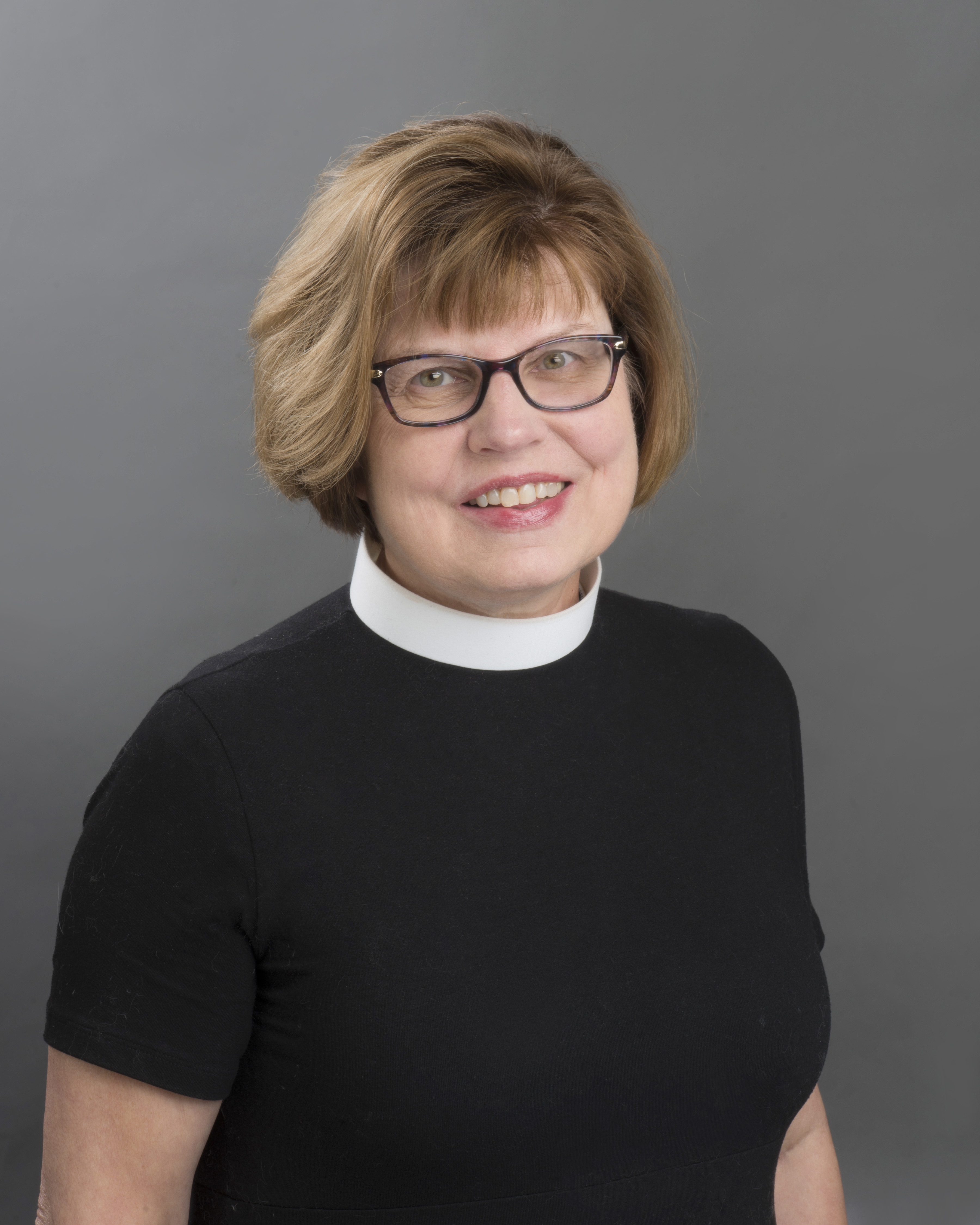 Rev.-elect Denise Rode is a second-career pastor, having served as a professor and administrator at Northern Illinois and DePaul Universities before graduating from the Lutheran School of Theology at Chicago in 2019. She is a native of the Chicago area and now lives in DeKalb while serving as pastor of Immanuel Lutheran Church in Earlville. Her spouse is employed in the auto industry and her daughter will graduate from the School of Medicine and Public Health at the University of Wisconsin in May 2021. Their six rescued cats are an endless source of amusement and work! Denise appreciates having had two very fulfilling careers/callings (one in higher education and the other now in pastoral ministry). She loves being a pastor!